Videos
Mark and Jonathan's Fireplace Chat

Tailgating, GPS systems, and babysitting. Recorded May 17, 2013
A Gift for my Dad

Recorded in May 2012 at WDVE
Money Saving Tips
We've got tough economic times here in the U.S.
View the video for a helpful money-saving tip.
Recorded January 28, 2009, at Gorman's Pub in Brentwood PA.

Money Saving Tips from Tom Musial on Vimeo.
Signature Bit
For all the hundreds and thousands and millions of jokes I've told, there is one that every audience seems to remember: my juice box bit.
I'd like to think that this bit captures the imagination due to its clever and absurdist take on 21st-century suburban child-raising traditions. But more likely, people like to laugh at an overweight middle-aged man jumping around on stage like an idiot.
If nothing else, it inspired this well known poster: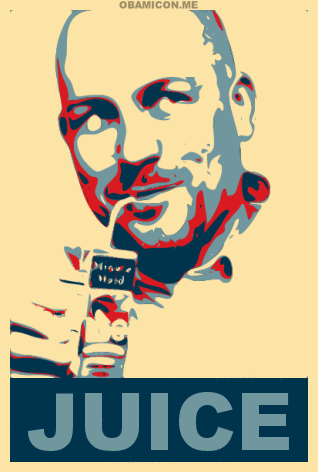 Recorded in January 2009 at the Obey House Tavern in Crafton PA, in front of an enthusiastic crowd of about 6 people. Sorry they don't have lights there.
Kids Have Weird Ideas from Tom Musial on Vimeo.
Blast From The Past 1: P.O.V.
This short film was an entry in the 2004 Pittsburgh Filmmakers "Film Kitchen" film festival.
All movies had to incorporate a theme of "appliances."
P.O.V. took the 1st place jury selection. Hooray for me!
Be sure to check out star Christine Tarbet's site. She's an fixture on the L.A. film and comedy scene and the star of several commercials!
P.O.V. from Tom Musial on Vimeo.